Blog: Article
Wood Handle Bullwhip by Mike Murphy
2014-06-05
More than ten years ago, this whip came into my collection. I know just one more wood handle bullwhip made by Mike! The whip is 16 plt with a handle made of Jarrah, an Australian hardwood. The length without fall is 6', including 8" visible part of the handle.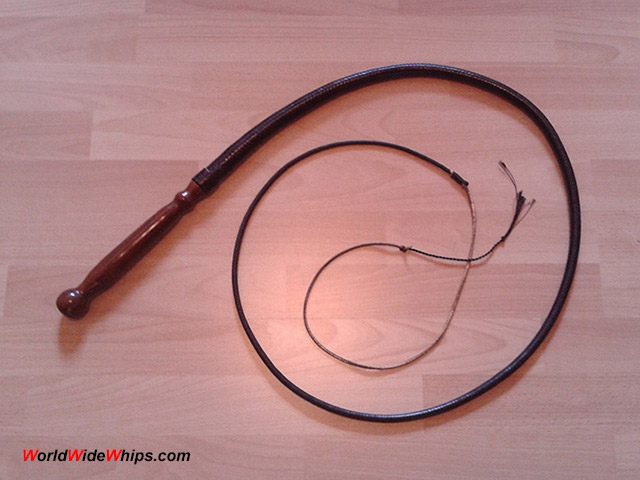 It was always a pleasure to have business with Mike, to work out a new whip with him together. Custom work wasn't just ordered, but was discussed carefully, leading to little chnges here and there. In this case, the handle has been modified for a better fit. This whip is not held with the knob in the palm, but at the full handle, the small finger placed in the narrow area before the knob. This reqires a tiny bit more wrist movement, not much, as this whip rolls out perfectly.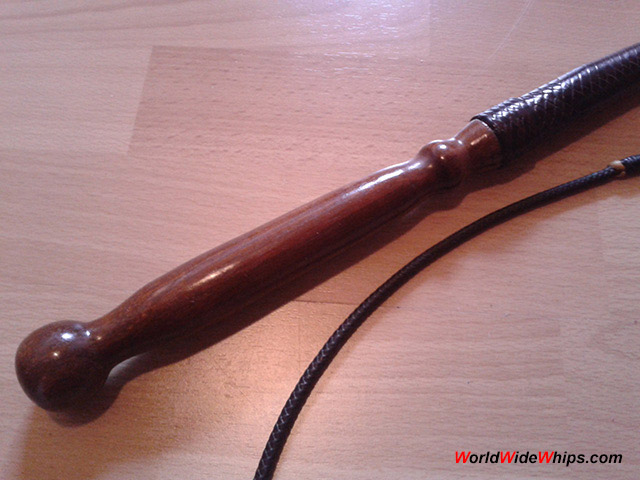 Additionally, Mike made the transition knot cylindrical / two-tone instead of spherical. This makes the transition area more elegant.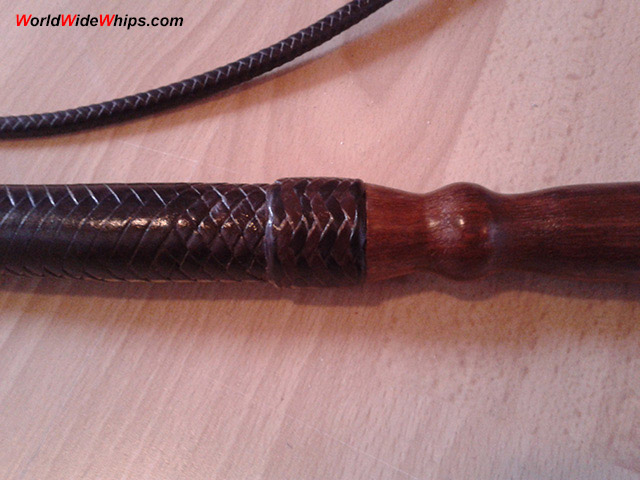 Unfortunately, Mike retired from whipmaking recently. Hopefully he re-thinks his decision...
All Categories
New in Collection (1)Featured Whip (2)Video (4)Announcements (2)Help and Advice (2)